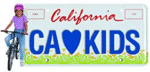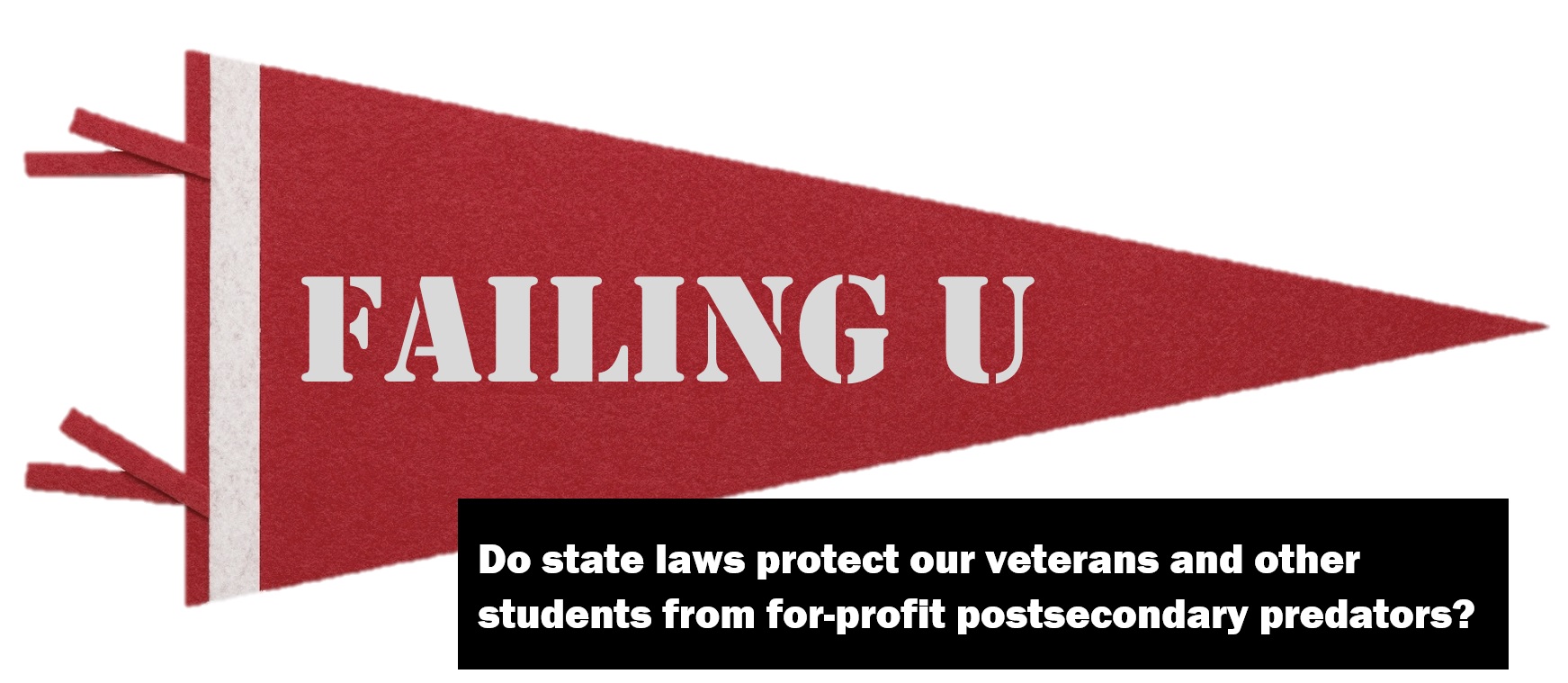 Failing U analyzes and grades each state's laws, regulations, and accountability measures related to the private, for-profit postsecondary institutions in that state.
The report does not analyze efforts by states' attorneys general who seek to protect their residents through enforcement efforts and litigation.
While laudable, such actions are needed in significant part because state oversight and regulation have failed to prevent harms from occurring in the first place.
It is the quality of states' oversight and regulatory laws aimed at preventing harm by for-profit colleges that is the focus of this report.

On the map below, hover over a state to see its raw score and percentage; click on a state to view its report.
Click here to view the entire Failing U report.
View Fact Sheet / View Press Release
Unless otherwise indicated, the information in this report was last validated as of June 30, 2017.
If you have a comment, feedback, or correction, please email info@caichildlaw.org.
| | | | |
| --- | --- | --- | --- |
| COLOR | Grade % | Grade | States |
| Green | 90-100% | A | none |
| Blue | 80-89% | B | California |
| Yellow | 70-79% | C | none |
| Orange | 60-69% | D | Alaska, Illnois, Massachusetts, Ohio, Tennessee, Texas, Wisconsin |
| Dark Red | 40-59% | F | Alabama, Arizona, Arkansas, Colorado, Florida, Georgia, Idaho, Iowa, Kansas, Kentucky, Louisiana, Maryland, Minnesota, Mississippi, Nevada, New Hampshire, New Jersey, New Mexico, New York, North Carolina, North Dakota, Oregon, Pennsylvania, Rhode Island, South Carolina, Utah, Virginia, Washington, West Virginia |
| Red | 20-39% | F | Connecticut, Delaware, Hawaii, Indiana, Maine, Michigan, Missouri, Nebraska, Oklahoma, Vermont, Wyoming |
| | 0-19% | F | Montana, South Dakota |